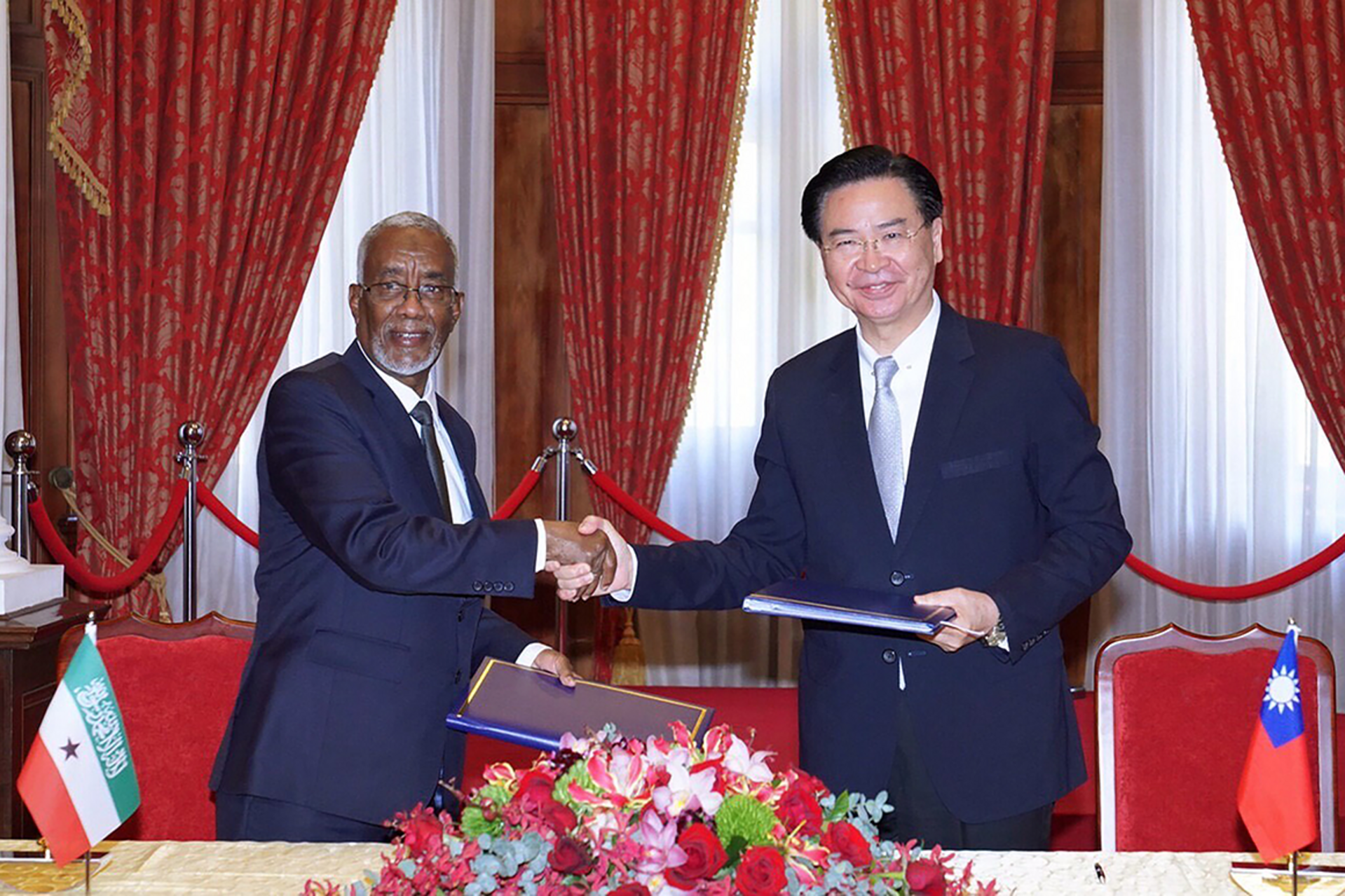 Somaliland's delegation swept through Washington, promising to support Taiwan and ditch China. All it wants is a little recognition.
As China floods Africa with billions of dollars in development aid, massive infrastructure investment and even talk of a new military base, a tiny East African "country" is offering the U.S. a deal that it says could counter China's advance.
And Congress is listening.
Last month, a diplomatic delegation from the self-declared independent republic of Somaliland — which broke away from Somalia in 1991 but has no formal diplomatic ties with major developed nations — worked the halls of Capitol Hill seeking sit-downs with whomever would meet with them. The delegation presented itself to U.S. government agencies and lawmakers as an African ally insulated from the instability and China ties that define many of its neighbors.
Somaliland brought solid anti-China credentials to those meetings: it slammed the door on aid and cooperation with Beijing in July 2020 when it inked a diplomatic relations agreement with Taiwan.
That move infuriated the Chinese government because it marked a rare victory in Taiwan's battle against Beijing's diplomatic strangulation of the self-governing island.
Somaliland also has geostrategic potential: its location on the Gulf of Aden and deep-water port of Berbera, into which Dubai's DP World has poured $442 million to build a new container cargo facility, would allow for naval power protection in the Middle East and East Africa. That's a serious enticement given U.S. Africa Command's security concerns about its base in neighboring Djibouti: a Chinese naval installation just a few miles away was stood up in 2017.
"We have come to the U.S. to show them that we have the same enemy, and our long-term strategy is we want to be closer to democracies and market economies like the U.S.," said Bashir Goth, head of mission at Somaliland's unofficial outpost in Alexandria, Va. "We are countering China [and] the Chinese influence in the Horn of Africa and we deserve [U.S. government] help."